Christmas Gifts I'd give Renee: a gift guide for a crystal-loving, swearing, wine and coffee drinking feminist mother & friend
Renee & I are two halves of a whole—we've worked together (remotely!) 2 years, talked everyday, created Sage Gift Guides almost a year ago, met in person only 4 times, and as Renee once said "we could connect over a telegraph." I consider Renee my fairy godmother, my best confidant, and truly a sister I got to choose. She deserves every gift on this list plus a BMW!
If you're wondering if you have a Renee in you life, she might be a little bit witchy, with a love of crystals and birth charts, and a keen study of energy. She probably swears a lot, drinks coffee until it's time for wine, works really hard and takes care of everyone else first. She knows the world and people have edges (she has a sharp one herself!) and while she's quick to forgive (with a proper apology), she won't forget.
She's an inspiring mom, woman and feminist. Here's what you should get her:
We love a little something crafty & a little something sassy. The look of these embroidery hoops are always cute, especially for a space that's all her own like an office, & there is just something so satisfying about making your art yourself!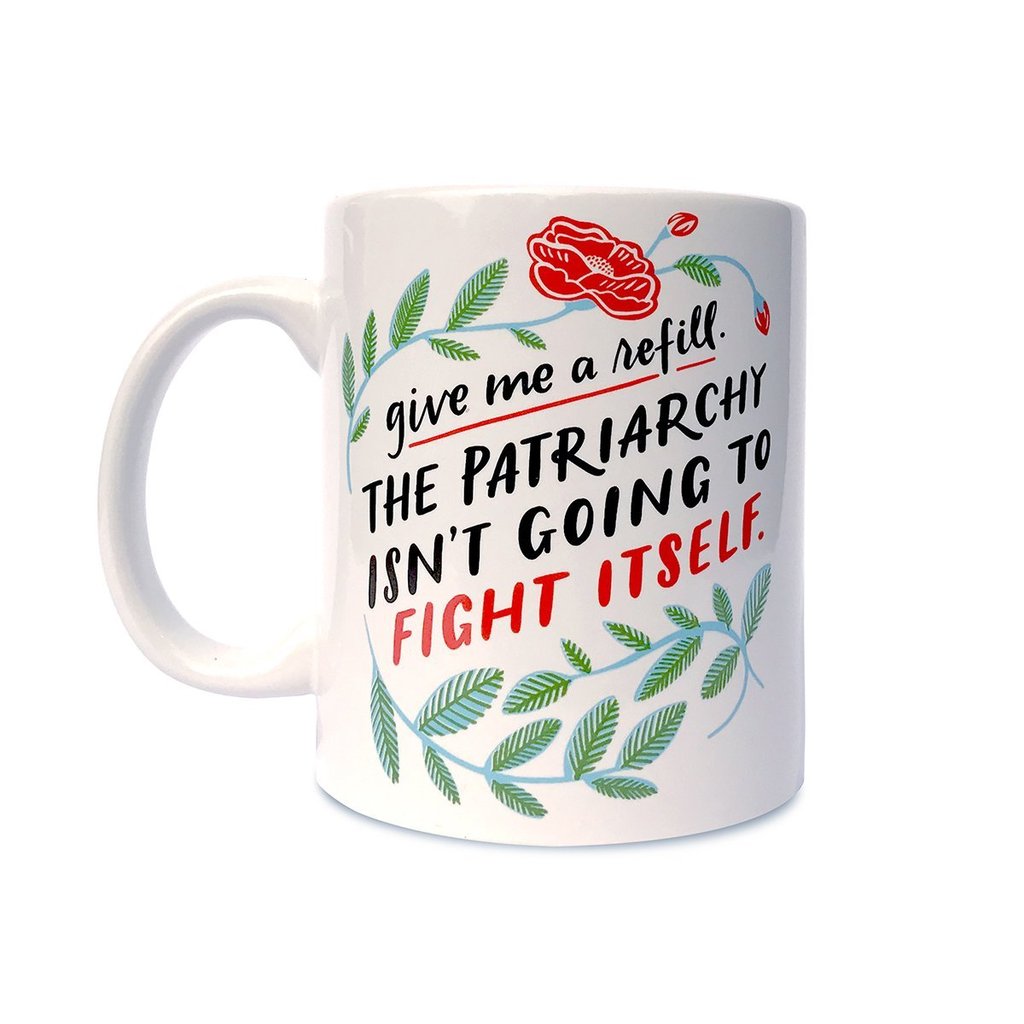 Fight the Patriarchy Mug - $15
Emily McDowell is all over our gift guides & we are not sorry. This company knows how to make gifts for women. Coffee is very important to our friendship, as is toppling the patriarchy. Winning combo!
Renee practices what I call Practical Magic. She understands the world as it is, but also as it could be—she's in tune with the stars & the earth without naïveté, & crystals are her main source of power. There's a lot of good to choose from here, but for Renee I'd choose Amethyst. Another great choice is Tiger's Eye.
We love The Home Edit on Instagram. They do these merch sales that I keep missing for some reason—limited edition shirts and things that are only available for like 2 weeks—but I can't miss the sale of this book because it doesn't come out until MARCH.
Normally I'd say no to a pre-ordered gift, but these girls are such an inspiration to us, & in March it will be like Christmas all over again :)
Anti Bitch Serum Cup - $26
I found this coffee shop on Instagram & was so sad not to live in Southern California. This is just what their coffee cups SAY AT ALL TIMES. TG they make a tumbler that I can put my own coffee in, & send one to all my best bitches.
Vinebox 12 wines of Christmas
If there's anything I know about Renee, it's that sending wine is always appropriate. She lives in a rural town & often reminds me to check my big city privilege when I brag about getting most things delivered to me door at any hour. This Christmas, I will be her Postmate, & send her this delightfully Christmasy box of wine.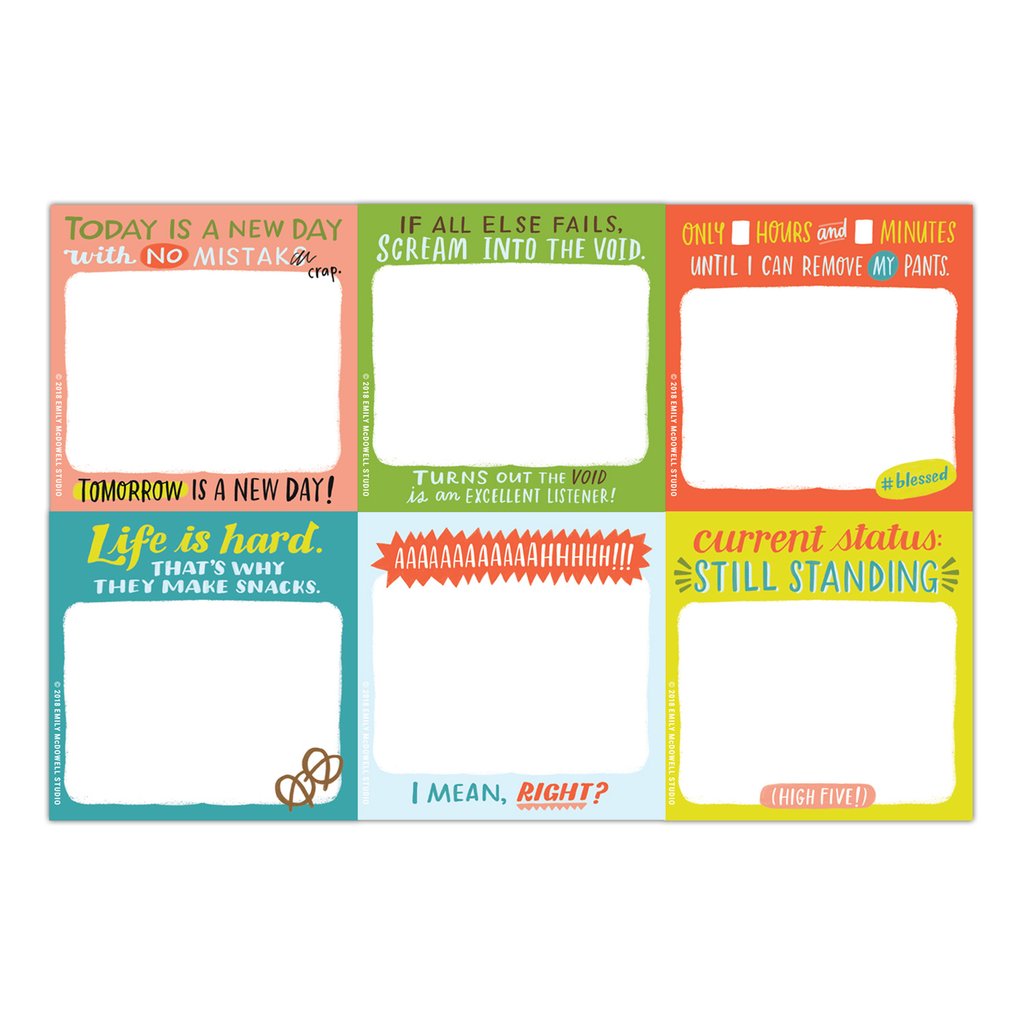 Daily Struggles Sticky Notes
Emily does it again. These stickies will speak directly to Renee's grounded, practical side but with a lil' bit of whimsy thrown in.
Mystic Mani Crystal Infused Nail Polish - $18
So I had the Crystal Candle all ready to go for this gift guide & then I found this nail polish. Not only is it infused with crystals, but they make a shade for every sign, with the specific energy you need! I would get my girl the Gemini bottle, which happens to be a bonus sage-y green!
Gifts from Amazon contain affiliate links---if you choose to make a purchase after clicking any of these links, we will earn a small percentage of the purchase, at no extra cost to you. For more information, please read our Affiliate Policy and our commitment to Transparency.